Grim Reaper's Little Brother Wont Leave Nats Alone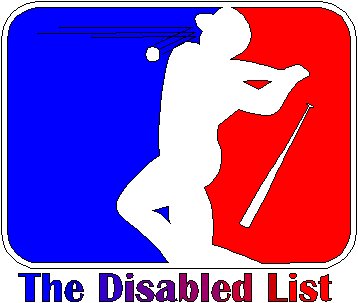 Ouch!
The
Grim Reaper
comes in the night and steals the souls of our friends and family. He's a pretty mean dude. The Reaper's little brother isn't as bad, but just as persistent and everybit as persnickity. He doesn't kill, he just hurts people. He pulls hamstrings off of bone. He breaks arms. He twists ankles. He tears rotor cuffs. He's pesky and bothersome. And he's currently residing in Washington DC.
Meet the
Grimace Reaper
.
The youngster struck again last night. It wasn't enough that
Jose Guillen
,
Termel Sledge
,
Joey Eischen
, and
Jose Vidro
have all just recently gone down. No. Just when shortstop
Christian Guzman
found his batting stroke, ol' Grimace lifted up his death sickle, turned it backwards, and whacked Guzman right in the hamstring. *OUCH*.
Although Guzman is not expected to go on the DL, he nonetheless will miss about a week. Hey, wait a minute. Didn't the team say the same thing about Vidro just a few days ago?
Jamie Carroll
will move to shortstop and
Carlos Baerga
will take over at second.
The Washington Nationals are leading the league in something.
Players on the disabled list
. As of this morning, Washington has 10 players on the DL, and I am still not convinced that Guzman won't be number 11.
Hey, Grimace. Dude, I'll slip you a 20 if you get on the interstate and head north towards Baltimore. Fresh meat, baby. I mean, they are all still standing up there.
Please?