My Daughter Got Married (Yeah!)
Predictions Of Nationals Demise Grossly Exaggerated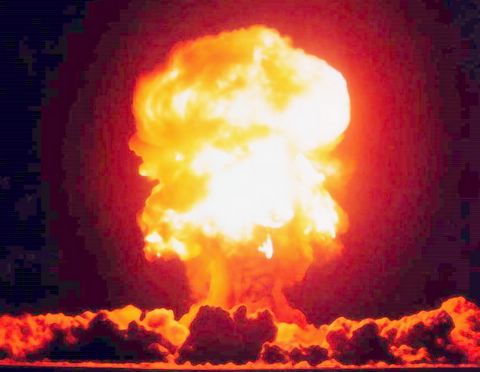 [August 16th] -- Go figure.
All across the Nationals Nation, fans [me included] wrote the team off from any hope of playing in the post-season following the Padres' sweep at RFK two weekends ago. I talked of "blowing up" the team and starting over before Washington's first game against the Astros.
And at that moment, I was right. We had a first baseman who didn't have enough power, a second baseman who limped around the bases, a shortstop and third baseman that couldn't hit, two outfielders who were among the league leaders in strikeouts and too many pitchers who couldn't come through in the clutch. I mean, what's the chance of the team staying in contention until the end of the season, right?
Well, heading into the Astros series, the Nats were only two games out of the wild card hunt. Were the fans of the other contending teams saying that the race was all but over? No. But their team wasn't dead last in offense, whose manager looks upon a single to the outfield as power hitting. Nats fans know that their isn't much help at AAA, and that some of the AA players have potential, but aren't quite ready yet. All of those variables makes Nats fans short on hope.
Now, seven games removed from that awful Padres series, the Nats have gone 5-2 on their road trip and have begun to do those "little" things that helped them reach a season high 20 games over .500 in early July. Can they keep it up? Do they have a chance to reach the post season? I don't know. It depends on which team shows up for the rest of the year.
Phils Fall To Nats Bats, 6-3
Nationals Beat Up On Rockies 9-2, Sweep Series
Game One In The Bag, Nats Beat Rocks 4-2
Whatever Happened To Claudio Vargas?
Bang.Zoom. But Don't Get Cocky
The Next Explosion You Hear Won't Be A Terrorist Attack, It Will Be the Nationals Being Blown Up From Within
Time the Nats Start "Waiving"
Nats Offensive Woes Continue, Lose 3-2 To Padres
How Can Nats Lose To Team Wearing Tan Pajamas?
Nationals Again Becoming "The Little Engine That Could" Again
Strong Performance By Armas
Things Back To Normal, Nats Lose