Nats Winning Through Pitching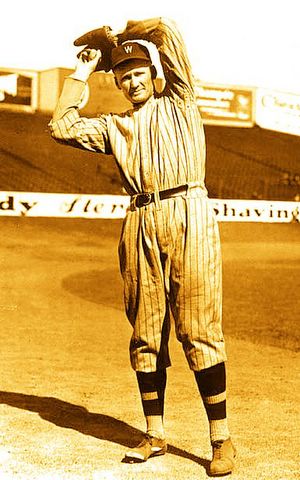 The Dean of the Staff
When the season began, most Nationals observers thought the offense would be strong. The question would be the pitching. Would the Nats have enough arms to not only survive the season, but to thrive in it. I think the Answer to both is yes.
The Nats
pitching stats
looks good when compared with the other National League teams. The team has a 4.28 ERA, good for 9th best in the league. Much of the baggage in that number, however, comes from early in the season. Things look much better now. Their strikeout to walk ratio is more than 1.5:1, and they are averaging nearly six strikeouts per game. The batting average against is .256
-- all these numbers are good but not great, but getting better each game they play
.
Nats pitchers have given up only 16 home runs, second in the league only behind the mighty Marlins. The team's slugging average against is .368, again, good for second behind the Marlins. On base percentage is .330, which places them in the middle of the pack. The team has a slightly high walk total, which plays into that on base percentage. Thanks to Brian Schneider, the pitching staff leads the league in caught stealings, at 54%.
What does this all mean? The pitching is good, but not great, with the capacity to get much better before all is said and done. When the hitting comes around, and if the pitching is still doing well, we have all the ingredients for an 88 win season. If if if.