Weekend Update: The Nats Still Winner Over Giants, But S.F. Mayor Appeals Because Loss "Made Some Fans Sad"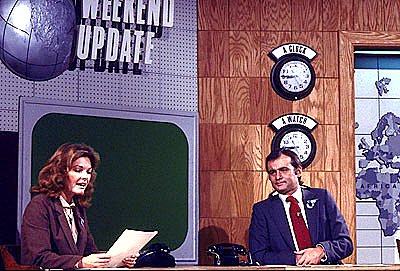 Jane and Bill Doing Their Thing, circa 1977
Saturday morning brings us donuts, the Post on our doorstep, and the knowledge that the Washington Nationals are able to beat any team, any time, any where. [For me, the paper on my doorstep is the Idaho State Journal]
One of the advantages of living in the Mountain Time Zone is the ability to catch all of the west coast games -- though it was a little after 11:00 my time before the game ended last night; past this old boy's bedtime.
Jose Guillen's injury is now listed as a bruised left tricep, and is listed day to day, bad news for this weekends series against the Giants but great news for the rest of the season. With Jose Vidro out for a few more games, the Nats are in the midst of a major power outage in the lineup. However, Ryan Church's first at bat following his replacing Guillen resulted in a three run double. So, you never know.
Termel Sledge had surgery this week for his injury, and is expected to be out four to six months; in essence, he's gone for the rest of the year. Sledge's hamstring pulled away from the bone while chasing a ball hit by Dodger first baseman Hee Sop Choi. So, unless a trade is made, Ryan Church will now have every opportunity to prove he is the talent that most in baseball thinks he is. I lost the Nats feed on MLB gamecast around the sixth inning last night, and had to switch over to XM's feed of Jon Miller and the Giants broadcast team. He said something interesting: "Ryan Church now comes to the plate to bat for the injured Jose Guillen. Church has been projected by many to be a sure-fire home run producer in the major leagues, but has yet to reach that level." Interesting, I've heard many good things about Church, but "slugger" was never one of them.
I read an article that mentioned shortstop Ian Desmond, saying he is showing "spectacular" potential, but is still very raw. I'm sure it is the hope of the team's management that Desmond will be ready to take over for Christian Guzman at the end of his current contract. It is my hope that Desmond is ready to take over before then, pushing the GM [whoever that might be at the time] to perhaps trade Guzman and get some talent before losing him to free agency.
I wrote an article yesterday on the potential "greatness" of New Orleans first baseman Larry Broadway. I read this morning that he was placed on the DL with a hamstring injury. He was hitting .193 at the time of his injury. Oops.
Manager Frank Robinson said that Tony Armas Jr will take Tomo Ohka's place in the rotation when he returns to the team next week, leaving both him and Zach day out of the rotation, at least for now. If Armas pitches the way he has in the past, the Nationals will become even more formidable than they are now. Of course, we said the same thing about Ohka and Day ...
Nice to see Brad Wilkerson back on track again, although he has been a streaky hitter his entire career. I think we might just have to get used to several ofers during the year from Wilky. Hey, we're used to it. Frank Howard would hit 10 home runs in a week, then go "0" for July.
It's Jason Patterson against Jason Schmidt this afternoon. That ought to be a great game. More on thate duel later.