Now This Doesn't Happen Every Day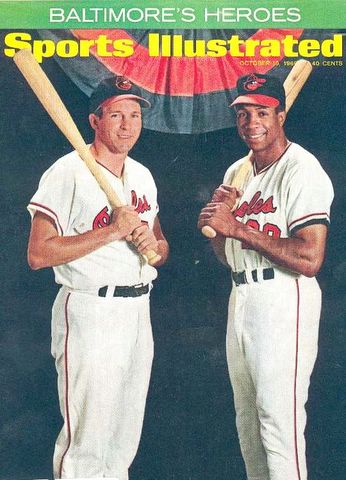 I don't know that I will ever be able to properly thank all of you who take the time to visit my site and read my musings about our Washington Nationals. It takes a minimum of 25 hours a week to keep the blog looking fresh and fun for you. Don't get me wrong; I enjoy each and every minute that I invest in the "Beltway Boys." But while I enjoy doing this for you, know that I do it for myself as well. It's very cathartic. I was a gangly teenager living within the beltway when Robert Short carpetbagged his way to Arlington Texas, and part of me, a large part I'd say, has felt jilted and alone since. Thirty-four years is a long time to feel jilted. So to now be able to connect with the Nationals, and re-connect with the Senators through this site has meant a great deal to me. It's a win-win situation.
Now, don't get me wrong, I'm not getting thousands of hits a day, but I do get enough to make the time and the effort feel worth while. I don't pretend that I'm a journalist, or that that anyone within the "baseball" community visits. That just couldn't happen. Could it?
It could.
I sat down this morning and began to look at the dozens of new emails in my in-box. This one wants me to buy an Ipod. That one suggests I need Viagra. Another wants me to subscribe to the Toronto Globe & Mail. Darn. I shouldn't have given them my email address. Delete. Delete. Delete. I clicked the delete on the next one down and glanced over to check it's title: "a sports illustrated writer has a question" it read. Hmmm. Probably spam from S.I. wanting to give me a free phone with a new subscription. Just before I hit delete, I scrolled over and opened the email, more out of curiosity than anything else. Below is the email, with personal information removed:
Hi Mr. Rushdi-- My name's Danny xxxxx and I'm a reporter at Sports Illustrated. I'm writing an article about the Nationals this week, and I stumbled across your blog... I was hoping you'd have some time to chat about being an original Senators fan, and now rekindling that enthusiasm for the Nationals. If you're free in the next few days, my number is 917-xxxx-xxxx, or if it's more convenient, I can call you. Let me know, and I look forward to talking, Danny
My immediate reaction was disbelief of course. I mean, what's the chance of a Sports Illustrated writer being one of the few people to visit my site. But, there was a phone number. So I called. To my surprise, Danny answered the phone. He returned my call in just a minute; I assume so that he could pay for the call, and I'm guessing he also recorded the conversation. We talked for almost a half an hour.
Danny is a kind and gracious young man. We never talked about the Nationals. No mention of Jose Guillen or Brad Wilkerson was ever made. No discussion of the Nationals amazing season ever surfaced. The story, from what I can tell, is about us, the Nationals fans who have shown a love so great for our new team that we gleefully give up much of our "down time" to write, attend games, wear apparel and generally support all things National[s]. We talked about what it was like to lose the Senators, and how that loss touched the heart of the city. As the questions progressed, it became very clear that Danny wanted to understand not how I felt about the Nationals team, but rather how I felt about baseball returning to Washington. Some of his questions had no immediate answer; I had to pause and ponder often in order to give him an honest and relevant answer.
None of this was about "me." Danny saw within "us," the Nats Nation, a burning love for Washington's new baseball team, a desire to give not just our money, but our time, our talents and our abilities to make the Nationals a success. As the season progresses, the "bandwagon" is becoming full of Washingtonians who are on board because the team is a success. We were there before opening day. We were there before the Mayor said, "Ladies and Gentlemen, Baseball is back in Washington!" We were sketching uniforms with a myriad of team names last July. We've created dozens of ball parks and lineups. We read the newspapers in New Orleans, Harrisburg, Vierra and Savannah to see how the "kids" are doing. Danny is impressed with this side of Nationals baseball, and that's what he's going to write about.
While the Nationals may be good, the Nationals' fans are great. And come next Wednesday, all of America will understand just how lucky the team really is to have us all. We do make a difference.