Looking Into The Future: Things That Have To Happen For The Nats To Make The Playoffs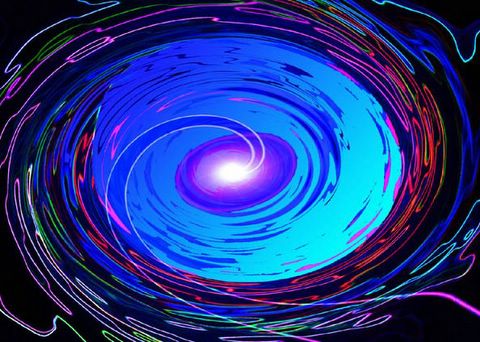 The Washington Nationals inexplicably begin the second half of the 2005 season atop the National League Eastern division. Many things had to have happen to allow the former Expos to get there, and many things have to continue to happen to keep the Nationals there. Let's look at what those things are:
1]Nick Johnson has to play 65 games. Further, he needs to play at the level he showed the first half. But as much as the Nationals need his bat in the lineup, the team has to have his glove out there every day. I often listen to the opposing team's radio broadcasters, and to a team, each has raved about Nick Johnson's glove. Some have compared him to J.T. Snow, the goldest of golden gloves at first base. Brad Wilkerson can now fill in at first when he needs to, but it has to be less than 10 times if the Nats are going to succeed. Hoped for 2nd half production: .310-8-40
2]Jose Vidro must stay healthy. Perhaps the most devastating injury the team has experienced the past month [and there have been many] is that of Junior Spivey. With Spivey on the bench, manager Frank Robinson was able to exercise caution with Vidro's knee and ankle, giving him more days off. Now, Vidro is the only real option the Nationals have at 2nd base. Hoped for 2nd half production: .303-9-46
3]Vinny Castilla can't keep spiraling downward. Castilla started out the season as perhaps the finest hitter on the club, hitting as high as .342 in mid May. Slowly, however, Vinny's numbers started a slow but steady spiral downward. Today, he hits an occasional double, drives in a run now and then, but other then that, he's producing a lot of pop ups, clear indication of what Frank Robinson described as a "tired bat." Hoped for 2nd half production: .265-6-40
4]Livan Hernandez must keep that knee healthy. There is no question that Livan is getting by with guile and guts and not his usual stuff right now. His knee hurts every day and, at times, it's downright painful to watch him pitch. The Nationals are done without Livan. Without him, the team is seven games over .500 and fighting for a wild card berth. Hoped for 2nd half production: 9-3, 3.50
5]The entire outfield must learn to co-exist. The Washington Nationals now have five players who have been a starter on a major league baseball team. Brad Wilkerson, Ryan Church, Marlon Byrd, Jose Guillen and Preston Wilson must all get playing time and produce for the Nationals to win. We now have Wilson, and we have to use him, but I worry about a regression in both skills and confidence in Ryan Church. Had church played a full year, he would have hit .300 with 25+ homers and 85+ RBI's. So why a new outfielder? Brad Wilkerson. Wilkerson was quoted in a Washington Post piece that he might be the next to go. He may be only joking, but it would make the most sense. Wilson and Wilkerson are similar players, both with talent but with holes in their abilities. Church is the real deal.
Of course, there are many more ifs in play for the team to succeed in the second half. The bull pen can't be over used as it was in the first half ... Guzman has to at some point resemble a major league shortstop ... Tony Armas has to pitch like he's playing for a contract [oh, wait .. he is] . The Braves are coming and coming hard, make no mistake about it. Their all-star pitching tandem of Hudson, Thompson and Hampton are about ready to come off the DL. That only makes them better. If the Nationals play collectively, play as a group and a team, they'll win. But I must tell you that Jose Guillen is beginning to worry me. He is slowly but surely beginning to sound like that trouble maker that has made Washington his 7th team in less than a decade. Maybe the Preston Wilson deal was Jim Bowden hedging his bet if Guillen goes crazy. Of course, none of us know what lurks under the surface of the USS Nationals. All we can do is hope that the team has repaired the big leaks, and that the small ones won't create a buoyancy problem. We'll begin to find out tonight.
Comments:
I think there are two things to note about the nexus of four of your points.
I think Brad is right to feel like he might be on his way out. Jim Bowden likes to feel useful. And I don't think he'll get that warm feeling inside unless he keeps working on trades right up until the deadline. The only player the Nats could trade right now is Brad Wilkerson (well Tony Armas, but only for a really great starter, and that's not gonna happen).
I don't think that JB refused to trade Church for any price just to let him ride the bench the rest of the season (or even to spend it platooning). Now, I'm not up on the various players available from other teams, but it strikes me that finding someone to replace Nick Johnson well on his injured days, replace Vinny Castilla on his standard days, or replace Jose Vidro on his tired days would be a priority. In other words, my bones feel like there's another trade comnig, and that trade might negate the premise of (5), namely that there are five good players out there, and could also solve (1), (2) or (3), by adding depth in the infield.
I agree completely. The team seems to be out of balance in that there are far better outfielders than infielders. Wilkerson is more likely to be the 1st baseman on the team than trade fodder, only because Nick Johnson has proven that it's not only the "freak" injury that keeps him out of the lineup. I think Aubrey Huff is available, and I'd love to add him,either as a replacement for the oft injured Johnson or as more bench depth, something badly needed. My guess is that several players are on the bubble right now, tradeable commoditites if the price is right. As I've mentioned before, 3rd base scares me the most. If Vinny doesn't come back in a hurry, and stay productive, we can't win. Even though the Reds and Jim Bowden aren't on the best of terms, I would think/hope a Joe Randa deal could be made. Ryan Zimmerman is struggling a bit at Harrisburg, and 2008 is beginning to look like the "right" year for him in Washington.
Post a Comment
Links to this post:
<< Home