Nats Nearing Their Goal: A Winning Season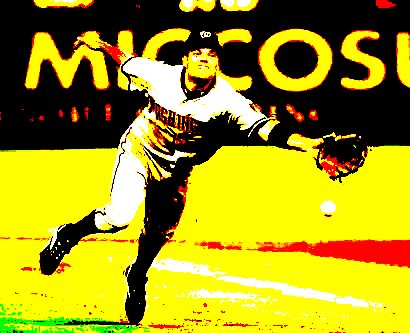 [September 29th] -- Almost six months ago, I sat in this very chair and prepared to listen to the Nationals opening day game against the Philadelphia Phillies on XM Radio. The previous year, the team, then the Expos, had won only 67 games. They had lost a slugging 3rd baseman and a all-star quality shorstop, but they had gained a few new players as well. How many games would they win? How many should they win? I believed that the new city and easier road schedule meant a lot and, that they'd therefore win 75-85 games, but to be a true success, they had to win more games than they lost.
Mission almost accomplished.
The Nationals pummeled Florida again Wednesday night, beating the free-falling Marlins 11-7, the second game in a row that the Nats scored 11 runs. Preston Wilson's homer and 5 RBI's were nice, but remember, he's not coming back next year. Ryan Zimmerman, however, is. The young 3rd baseman got another two hits and continues to play like 10 year veteran. Zimmerman hit his 9th double of the year Wednesday night; he has only 20 hits for the year. He's now batting .417. Jamie Carroll, Nick Johnson and Marlon Byrd all made huge contributions as well. Esteban Loiaza earned his 12th win and has certainly earned the opportunity to come back next year with a multi-year contract.
But today, the individuals don't matter as much as the team itself. They have guaranteed themselves of a winning record, and currently are in 3rd place in the NL East. It seems that just yesterday we were in last place. Oh wait: it WAS yesterday that we were in last place.
The Nats have laid a solid foundation for not only next year, but the foreseeable future as well. They withstood adversity this year that might have buckled the spirit of most teams. Baseball back in DC: it was better than I could have ever dreamed of.