D.C. Blast From The Pat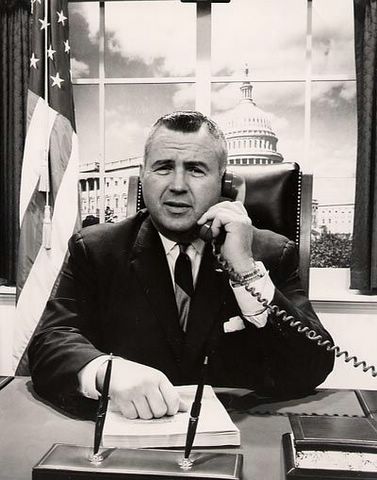 [October 4th] -- This photo has nothing to do with the Nationals -- I've just always loved these old Congressional publicity photos.
This one was taken in 1961, the year the expansion Senators first took the field.
He looks cute, doesn't he? I mean, for a politican. And that building in the background hasn't changed much in 44 years, has it?