Take It To The Bank: Soriano Will Never Be A National
[January 1st] -- First, a happy new year to my fellow members of the Nats' Nation. I hope all of you had a safe and fun New Year's Eve. For me, the evening consisted of being in bed sick with a 104-degree temperature. No wild times for me. Of course, being 49 and having six kids, I'm not exactly sure I remember the last time I had a wild time.
OK, on to baseball.
It's been nineteen days since Jim Bowden pulled the trigger on the Wilkerson-Sledge-Galaraga for Soriano deal and both sides remain both defiant and obstinate. The Nationals say that Alfonso Soriano is an outfielder, and Soriano says he's a second baseman. Jose Vidro has spoken out in recent days, saying that although he harbors no ill-feelings towards Soriano, he's not moving to a new position to placate him.
The former Ranger made things even worse. announcing his plans for 2007 shortly after the trade, saying that he would play this year with the Nationals, or whoever trades for him, but he's going to be back in the American League next season, using his soon-to-be free agent status as his ticket out of the senior circuit.
Oh, great. That'll help get a deal done.
All the National League teams know that Soriano would only be a one-year wonder for them, and anything they would offer in return would reflect this marginal value. American League teams know that if they just wait, they can pick up the second baseman for only the cost of the new contract.
Let's forget all that for just a second, though, and ask ourselves if we even want Alfonso Soriano on the Nationals next season. Jose Vidro is feeling well enough (he says he's near 100%) that he asked the Nationals for permission to play in the upcoming World Baseball Classic (thankfully, Bowden declined). Vidro, when healthy, is a quality second baseman. In 929 career games, he has made only 66 errors, or one every fourteen games. Soriano, on the other hand, in 762 games, has made 106 errors or one every seven games. During the course of an long season, Soriano would double Vidro's error total. Another ten or so errors would likely translate into an additional 2-3 losses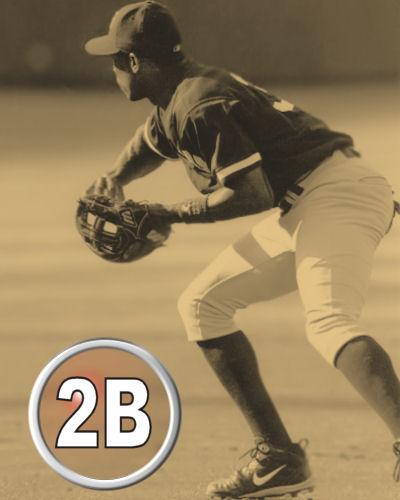 for the Nationals. No way the team will allow that to happen.
But do we even want Soriano in the outfield? I don't understand how starting a major league season with a centerfielder who has never played the position is in anyway a positive move. Bowden believes that Soriano's "athleticism" will make him a quality outfielder. If that were the case, would that not apply to his efforts at second base as well? Brad Wilkerson, last season's centerfielder, has averaged one error every 107 games played. Soriano's defensive skills wouldn't allow him to even approach those kinds of numbers. No, no matter where he plays, he's going to be a liability in the field.
It's not his talent that's the problem, though; it's his style of play that is the culprit.
Soriano reminds me of Greg Kennedy, a kid on my J.E.B. Stuart High basketball team in the early 1970's. He had all the basketball talent in the world, but all he was interested in was behind-the-back passes and 35-foot jump shots. "The chicks dig it," he would always say. When he succeeded, he was impressive, but more often than not, his fancy passes went out of bounds and his 35-foot jump shots went about 33 feet. While everyone talked about that "one" pass and that "one" long bomb, it was guys like John King who helped us win. King wasn't flashy, but he was the team's best defender, best assist guy, and top rebounder.
Soriano is like my friend Greg. He specializes in those parts of his game that get him on Sportscenter every night.
He steals a base and hits a home run against the Twins, and Stuart Scott highlights him on ESPN. And because you don't get on TV for walking, he never does. Soriano has a career strikeout to walk ratio of 4.3 : 1. Brad Wilkerson, who strikes out as often as Soriano does, has a 1:7 : 1 ratio. Nick Johnson's is 1.2 : 1. Jose Guillen, the worst among current Nationals, has a 3.5 : 1 ratio. You get the idea. Soriano plays defense the same way he hits.
The Soriano trade was to have been one of two major deals Bowden was involved with. Ryan Church was headed to the Arizona Diamondbacks as part of a package for pitcher Javier Vasquez until the team got cold-feet minutes before announcing the trade. That would have opened up an outfield position that almost certainly would have gone to fleet-footed Brandon Watson, giving the team their first true leadoff hitter in many years. But Church is still a National. Who is going to replace Wilkerson at the top of the lineup? Not Soriano, who has the lowest on base percent in the free world. Church strikes out too much and can't steal bases. Vidro has no speed. Guzman can't hit. There isn't anyone.
And that's why I can guarantee you that Soriano won't be part of the team next season.
Word has come out of Boston that the Red Sox have inquired about Soriano. Several other teams have already contacted Bowden as well. Bowden knows that he has only one option at this point, and that is to trade Soriano for pitching and open a spot in the lineup for Watson [or another leadoff hitter]. He needs to get the deal done quickly, because Soriano's value declines with each passing day. What remains to be seen is what the guy is worth in trade. My guess would be a (good) number three starter and a prospect who could play Soriano's vacated outfield position. The Orioles would likely give up Bruce Chen and a prospect. I'm sure the Red Sox would send Matt Clement and prospect. I'm afraid that's about all we'll get in return.
Brad Wilkerson, Termel Sledge and a top prospect for a Bruce Chen type and a prospect; that doesn't sound very appealing, does it? But that's about the only option the team has left, short of trading Soriano for multiple prospects and reloading the farm system. It's not a dire situation, however.
Even without Wilkerson, the offense should be remarkably better just by having a healthy team and not having several players struggle through the worst season in their careers.
This trade will be remembered for a long time as one of those deals that never made any sense. The Nationals current struggles with the city and Major League Baseball remain, and having the "Soriano saga" hanging over them from now until spring training makes no sense. Trade him. Get what you can for him.
We've all begun to live with the consequences.