FINALLY: WIN NUMBER TWO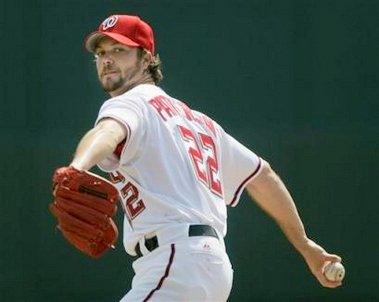 [March 12th] -- Wins in spring training don't mean anything. Unless, that is, your team doesn't have many.
It began to look like it was deja vu all over again, another scoreless, tie game after nine innings against the Dodgers. But both teams scored a run in the 9th, and the Nationals won when a groundball to third was bobbled, allowing Ty Godwin to score the winning run.
John Patterson was "Nasty" again, pitching four innings of shutout ball. Steve Watkins continues to impress, pitching two innings, giving up only one hit. For the spring, Watkins has pitched nine innings, allowing only six hits and one run. I can't see Frank Robinson not giving him a loooong look for that last bullpen spot. Kenny Kelly, Mike DeFelice, Ryan Zimmerman and Marlon Byrd all had two hits apiece.
It's nice that the Nats won, but they played a split-squad Dodger team that had exactly "zero" starters.
Perspective, my friends. Perspective.