YOU ARE ABOUT TO ENTER THE "OUTER LIMITS" (OF YOUR PATIENCE)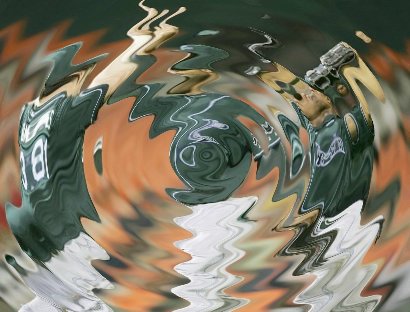 [June 30th] -- "There is nothing wrong with your computer. Do not attempt to adjust the picture; we are controlling transmission. If we wish to make it louder, we will bring up the volume. If we wish to make it softer, we will tune it to a whisper. We will control the horizontal; we will control the vertical. We can roll the image…make it flutter. We can change the focus to a soft blur, or sharpen it to crystal clarity. For the next few minutes, sit quietly and we will control all that you see and hear. We repeat; there is nothing wrong with your computer. You are about to participate in a great adventure. You are about to experience the awe and mystery which reaches from the inner mind to…the outer limits."
When I watched the "Outer Limits" as a kid growing up in Falls Church, I never once considered that the introduction of the program might be referring to Nationals general manager Jim Bowden. He controls all we see. Sometimes, things seem fairly clear, but mostly, the way the Nationals play is mostly a blur. It's almost as if as once we begin to get a clear fix on the team, Bowden turns his magic dial and things go haywire again. We all end up with headaches and then Bowden blames our televisions.
Jerk.
The Tampa Bay Devil Rays, since their inception a decade ago, have amassed the fewest number of wins in all of baseball. Were it not for the Devil Rays, the Nationals would be playing in the worst stadium in the league. And those uniforms! By far the worst in the league. Maybe ever (and that includes those gosh-awful White Sox "short-shorts" from the mid 1970's). So Tampa is the worst team in the league with the worst uniforms playing in the worst stadium.
And they're better than the Nationals.
Usually, a baseball team is saddened when less than 22,000 fans take in one of their games. But when a great majority of them are booing the home team, it's a downright positive situation. Such was Friday night at RFK. The Nationals got six hits, The Devil Rays had seventeen. Tampa scored nine times, Washington once. On the positive side, the Nationals did leave more runners on base than did the D-Rays.
The Nationals have reached a point that happens at some point to all bad teams. They stop trying, and they wait for "bad stuff" to happen. In their minds, they've lost the game before the first pitch is thrown. It's only a matter of time before some guy with no power hits a home run, or some pitcher who lobs the ball towards home strikes out ten. Then, when it happens, they say, "See? I knew it was going to happen."
When "real" teams give up, the manager gets fired. Sometimes, the general manager goes too. It will be very interesting to find out, when Mr. Kasten takes over, if this is indeed a real baseball team. Will Frank Robinson get axed? Will Jim Bowden become "former general manager Jim Bowden" once again?
Something big is going to happen. Soon. With the exception of the Kansas City Royals, every other team playing this poorly gets blown up, or restructured, or demoted, or something. A team just can't keep saying to it's fans, "Things will get better" when everyone knows it won't.
Yep. Big changes are in the offing. You can't be worse than the Tampa Bay Devil Rays and expect to remain intact.
Comments:
Hey, Farid! Where in Falls Church did you grow up? That's where I live in a house that has quite a history in the city, so you might know it. Did you know the Wollenbergs?
Hey chatter,
Don't know the Wollenbergs. I spent the first few years near Bailey's Crossroads, near the Skylne Towers (I was at home when the building came down in 197(3)? -- the whole house shook and thundered. We then moved near 7-corners (on the Route 50 side).
Back then, the area was sub-divided into two groupings: people who were "elected" officials and presidential appointees, and everyone else. My Dad, "just" the Deputy Director of the Voice of America (under, for a time, Edward R. Murrow -- how cool -- got to meet him), couldn't live with the "important" people, and so our homes were around where lobbyists, etc., lived. I guess a GS 17 (I think that's what he was) wasn't too big a deal.
Hopefully, things have changed. (Generally), where is your house located? I've seen all your pix of your home, and it has a "Great Falls" feel to it. Am I close?
Farid
It's in the city of Falls Church between I-66 and Broad St (7). It's right off Great Falls Rd :-) But not in (or even near) Great Falls. Mr. Wollenberg and family lived in the house for 50 years (before we bought it after he died). He was one of the people who separated the city from the county of Fairfax in order to create its own school system.
Post a Comment
Links to this post:
<< Home