REAL LIFE INTERVENTION FOR THE BELTWAY BOY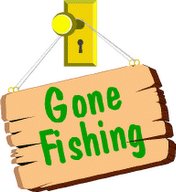 [August 18th] -- As my regular readers know, I am a senior in the College of Education at my local university. Usually, I can make time for both my classes as well as my beloved Nationals.
That said, I'll need to take the next three or four days off. I go back to school this Monday, and begin my second round of in-class student teaching. I have much preparation to do to be ready for that first class, and, for the weekend at least, I'm just going to have to view my Nationals from afar.
If all goes well, I'll be back Monday afternoon. Thanks for understanding that this just has to get done.
Good luck Nationals!
Comments:
Farid is on a mission. He is charged with disposing of James Bowden, Frank Robinson and Damian Jackson. This takes time but I have full confidence he will deliver.
Post a Comment
<< Home